Gregory S. Phillips, A.A.E.
Director of Aviation
Greg Phillips serves as the Director of Aviation for the Colorado Springs Airport. He is an instrument rated commercial pilot and holds an engineering degree from West Point.
Greg earned his wings as a helicopter pilot and Army Ranger. Following military service as an Officer in the Army, he worked as an engineering project manager for Boeing and as a Civil Engineer and Program Manager for the Federal Aviation Administration. While at the FAA, he served as Deputy Program Manager during the design and construction of the Denver International Airport. He has served in executive positions at five airports, beginning with the Bend Municipal Airport in Oregon, where he was named Oregon Airport Manager of the Year. He served as Deputy Director at the Missoula, Montana International Airport, as Airport Director in Wenatchee, Washington and as the Vail/Eagle County Regional Airport Executive Director before assuming his current role in Colorado Springs. Greg additionally serves as President of the Northwest Chapter Board of Directors for the American Association of Airport Executives.
He is an Accredited Airport Executive, a Senior Fellow in the Council for Excellence in Government, and an active member of the Colorado Airport Operators' Association. Outside work, he is an avid bicyclist and a long time alpine ski race coach.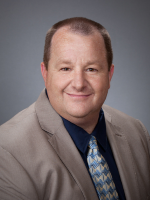 Troy Stover
Assistant Director of Aviation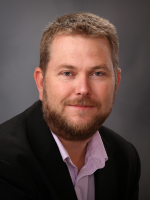 Brett Miller
Assistant Director of Aviation
Tom Roisum
Accounting Manager
Jennifer Harwig
Corporate Outreach Specialist
All correspondence should be directed to the Airport Administrative offices
Colorado Springs Airport
7770 Milton E. Proby Parkway, Suite 50
Colorado Springs, CO 80916
(719) 550-1900