Published on May 10, 2017
Calendar Event Date:
Sat. June 03rd, 2017 - 08:00am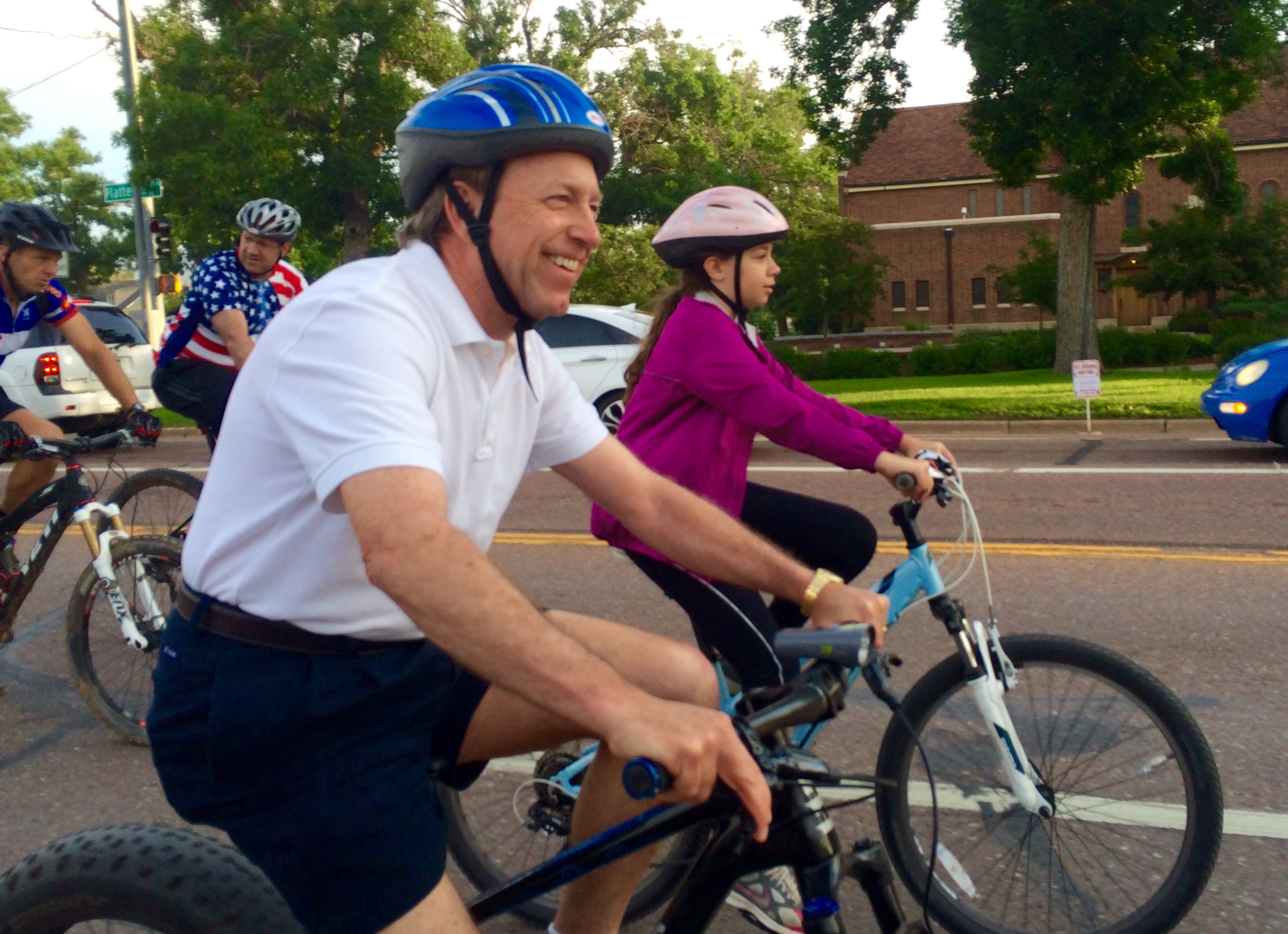 Join Mayor John Suthers Saturday, June 3 for a 4-mile community bike ride to celebrate Bike Month!
Register to Ride Mayor's Ride Waiver
Start: Pikes Peak Greenway trailhead at University Village Colorado shopping center at 5246 N. Nevada Ave. (Please park in designated areas between Stein Mart and Christy Sports) Visit here for a detailed map.
Ride Departs: 8 a.m., riders should arrive by 7:45 a.m.
End: Lincoln Center, 2727 N. Cascade Ave.
Celebration: Post Ride Celebration with refreshments, music and fun! Join the Lincoln Center business: Red Point Café, Building Three Coffee Roasters and Nightingale Bread will provide free samples and food for purchase. Riders can return to University Village Colorado on their own or with a ride leader at designated times.
The ride is organized by Bike Colorado Springs, the City of Colorado Springs, and is hosted by several shops at the Lincoln Center on North Cascade Avenue.
June is Bike Month in Colorado and there are many great events and activities recognizing the importance of bicycling in the community. Visit www.coloradosprings.gov/bike for more information!