Current Status:
City Engineering has selected Jacobs Engineering to design the new intersection.  To date, we have completed 30% plans.  The City plans to hold a public information meeting, in order to receive input, prior to 100% plan completion.
The Federal Hazard Elimination System (HES) has allocated $561,433 in funding to construct this project.  The City of Colorado Springs will contribute a Local Agency Match of $62,382.
Construction is anticipated to begin in Summer of 2018.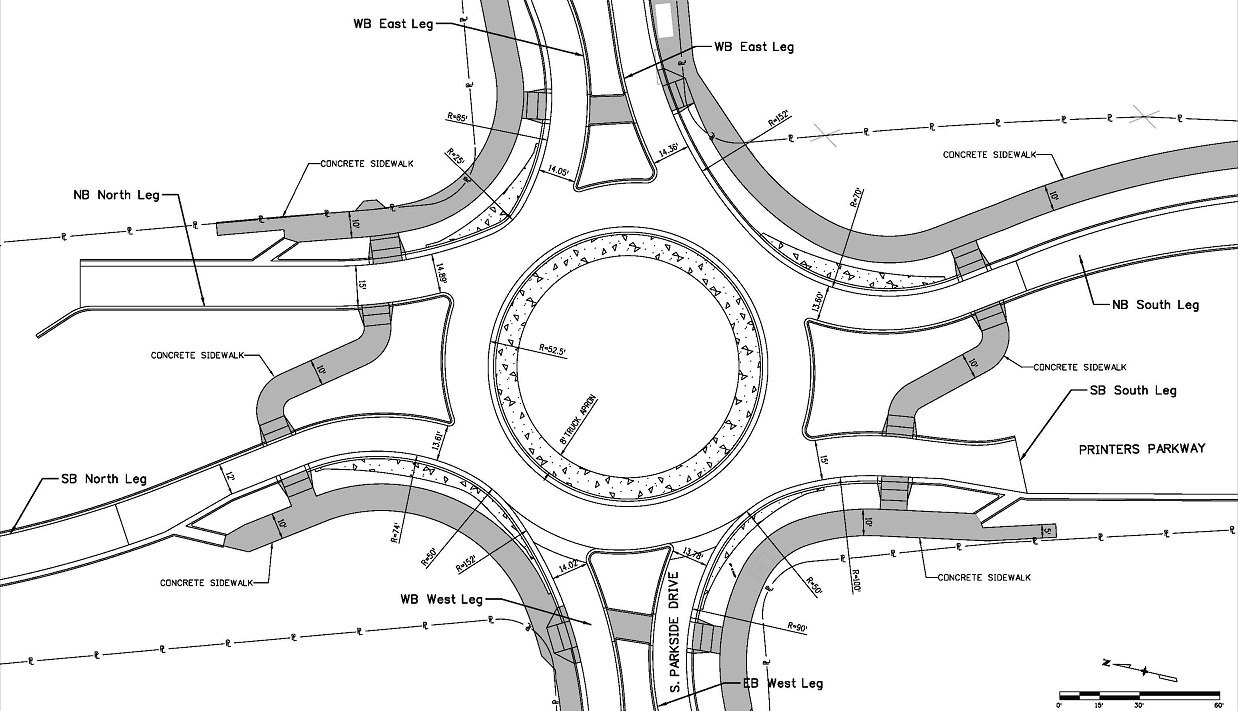 Background:
The rate of accidents at Printers Parkway and Parkside Drive has one of the highest crash rates for a City owned roadway within Colorado Springs.  The years 2008-2010 reflect a crash rate that puts it 2nd highest in Colorado Springs over the three year period.
Due to the wide median and right-of-way footprint of the intersection, City Engineering staff believe the best solution to address the cross traffic conflict problem is with the construction of a roundabout.  Roundabouts have proven to have less severe crashes and in this case would practically eliminate all front to side crashes.
April 7, 2017 - 30% Roundabout Concept
Project Contacts:
Robin Allen, P.E.
Civil Engineer III
roallen@springsgov.com
719-385-5407