The Bus Route Trip Planner is located on the left-hand side of this page, just below the navigation.
To use the Trip Planner, simply type in the address where you'll be starting from in the first field, and the address of your destination in the second field. Then simply press "Get Directions." Your trip results will be displayed in a new tab.
If you have any questions or concerns, feel free to contact the Webmaster.
For example, if you type in the following and click "Get Directions":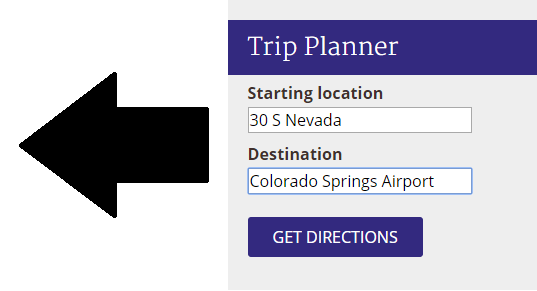 You'll get the following to load up in a new window: