Address Lookup
Sales Tax Address Lookup Application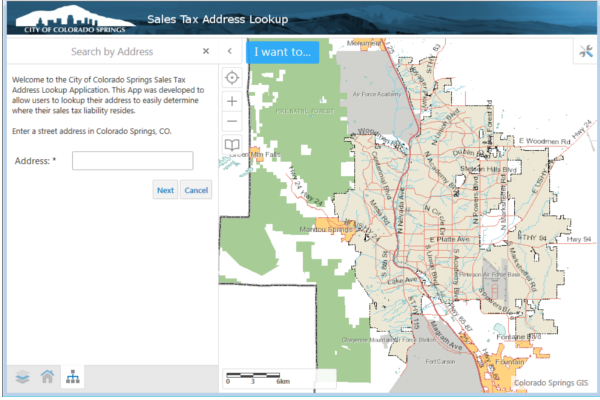 This application was developed to determine if an address is located within the boundaries of Colorado Springs. 
To get started, click on the "Address Lookup"  button above to take you to the Application. 
Enter the address [For Example: 30 S Nevada], click Next. 
Select the address from the list, click Next. 
Finally, a box will appear stating whether that location is in the City limits or not.  This may take a few seconds.  If you receive a message that "No valid address found" please check the address and try again.
If you have any questions or would like more information, contact the Sales Tax Office at (719) 385-5903.
Colorado Sales Tax Lookup Application
This link could prove helpful when trying to determine tax rates throughout the state of Colorado whether personal capacity as a Colorado taxpayer or employee, agent, or contractor of a Colorado taxpayer to ensure the said taxpayer is correctly collecting and remitting tax, as well as other related activities.