Patty Jewett Golf Course, the third oldest public course west of the Mississippi built in 1898, has been city-owned since 1919. The entrance sets the elegant mood, complete with a wonderful wrought-iron gate and a drive down a narrow road lined with a canopy of 100-year-old trees. The 18-hole course has a par of 72 and can challenge even the most experienced golfer. A separate 9-hole course is also available.
We have a full-service golf shop that includes all the latest equipment, apparel, and lesson programs at the lowest prices in the pikes peak region. To complete the experience, stop in at the Patty Jewett Bar & Grill for a refreshing drink or meal with a grand view of Pikes Peak. Banquets are available. 
Call to book a Tee Time for Patty Jewett: 719-385-6950
Tee Times can be made up to 7 days in advance online, in person, or via telephone.
2018 Pricing Information
Course Information
For More Patty Jewett Web Sites
Specials
No specials available at this time.
Patty Jewett Course Map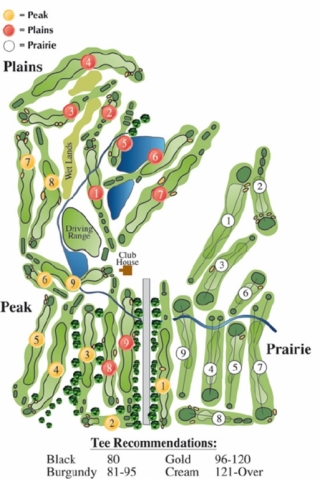 Patty Jewett General Information
Grass: Poa Annua/Bent grass greens, Bluegrass, Rye, and Poa Annua fairways
Wildlife: Has a variety of wildlife, ranging from foxes to deer. Member of the Audubon Sanctuary Program.
Course Records: 63, Barry Hogg; 63, Steve Ivan
Dress Code: Proper golf attire and spikeless shoes
Practice Facility:  Full-service range and putting green
Course Ratings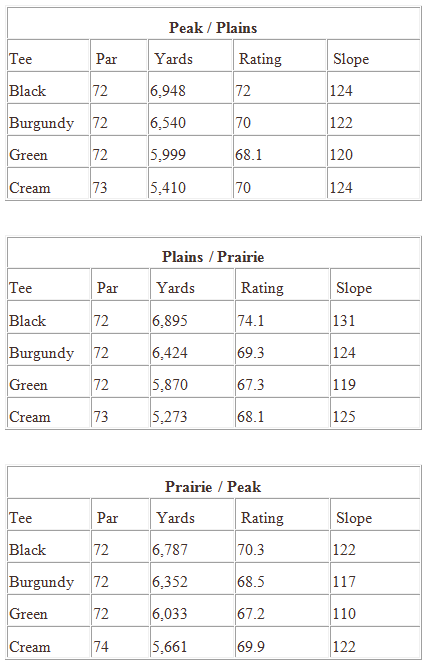 Golf Course Rules
Tee off only between markers.
Do not play unless players in front of you are out of range.
Play holes in their numbered sequence. Do not cut across the course.
Golfers cannot play more than one ball on any hole unless permitted by golf rules.
Children 9 or younger are not permitted on Patty Jewett Golf Course.
No alcoholic beverages can be brought on the golf courses.
Replace all divots.
Maintain your position or permit faster players to play through.
Call "FORE" loudly if a ball is in danger of striking another player.
Rake sand traps.
Do not lay golf bags down or take carts onto putting surface.
Repair ball marks on greens.
Move off the green immediately after the last putt is made.
The use of Range Balls on golf course is prohibited.
Non-potable water used to irrigate.  Do not drink.
Play at your own risk when lightning is threatening.  Management advises you to stop play and seek safe shelter.  No warning siren will sound.
Scorecard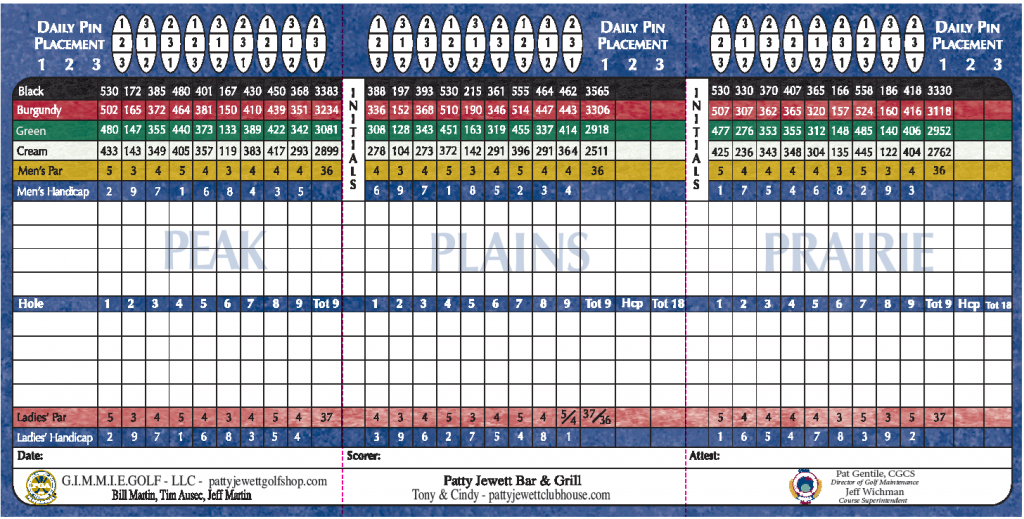 2018 Golf Tournaments
March 31: Men's Association Tournament
April 14: Men's Association Tournament
May 5: Men's Association Tournament
May 26-27: Men's Association Tournament
June 16: Men's Association Tournament
June 24: Men's Association Tournament
July 8: Men's Association Tournament
July 16-21: Pikes Peak Amateur
August 4-5: Patty Jewett Club Championship.
August 25: Men's Association Tournament
September 1-3: Colorado Springs City Tournament
September 9: Men's Association Tournament
September 22: City 2-Man Championship
October 6: Survivors
October 7: Men's Association Tournament
October 20: Men's Association Tournament
Your COS Patty Jewett Golf from City of Colorado Springs on Vimeo.
Contact
Mailing Address
Patty Jewett Golf Course
900 East Espanola Street
Colorado Springs, CO 80907
Phone Numbers
Pro Shop: 719-385-6934; gimmiegolf1@msn.com
Restaurant: 719-385-6944
Banquet Coordinator: 719-385-6945
Superintendent: 719-385-6942
Golf Manager: 719-385-6931; pgentile@springsgov.com
Driving Range: 719-385-6949
Starter: 719-385-6950
Patty Jewett Golf Course on Facebook